Different from Hanoi with ancient features and peaceful atmosphere, Saigon impresses visitors by the breath of new vitality from the bustling, vibrant and energetic streets even at night. Join us wandering 5 must-see places in Saigon that are highly rated by cross-tourists!
1. Ben Thanh Market
Address: Le Loi Street, Ben Thanh Ward, District 1, Ho Chi Minh
One of the 5 must-see places in Saigon is Ben Thanh Market, the oldest market in this city. The market operates from 6 am to 10 pm, has 4 doors in 4 directions:
South gate (main gate): located on Le Loi street, selling fabrics and dried food.
North Gate: located on Le Thanh Ton street, selling fresh flowers and fruits.
East Gate: located on Phan Boi Chau street, selling cosmetics and confectionery.
West Gate: located on Phan Chu Trinh street, selling shoes, fine art goods, souvenirs …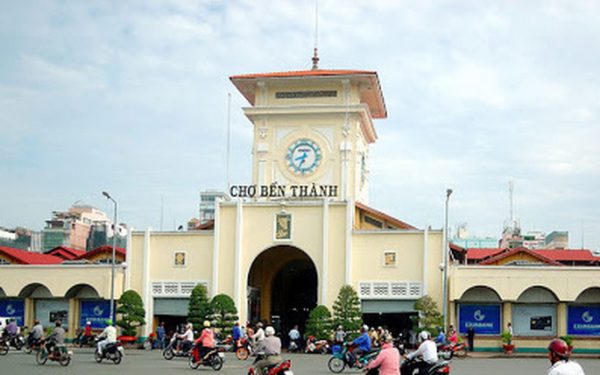 Ben Thanh Market is also famous for diverse and rich cuisine. Saigon-style popular dishes are Saigon sweet soup, broken rice, bun mam, spring rolls, etc. At night, the market is especially bustling with tourists and indigenous people coming here for shopping and sightseeing.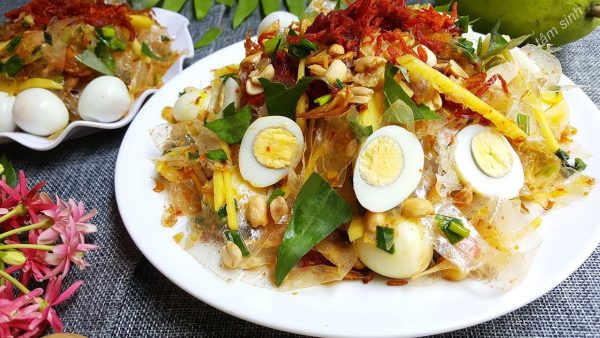 Ben Thanh Market is about 7 km from Tan Son Nhat airport. From the airport, you can reach the market by many means such as taxis, technology cars, buses. Refer to how to move from Tan Son Nhat here.
A small note when shopping is that you should bring cash and bargain as the price of goods here is not listed. If the price is too high, you should pay 1/3 of the original price to avoid being overcharged.
2. Nguyen Hue walking street
Address: Nguyen Hue, Ben Nghe, District 1, Ho Chi Minh
Referring to the must-see places in Saigon, Nguyen Hue walking street cannot be missed. This is a hot spot for both locals and foreign tourists visiting Saigon. Besides walking along the street, you can take photos, rollerblading, watch street music performances, … You can also visit Nguyen Hue bookstore and Saigon Garden Mall with restaurants, cafes, fashion shop, flower shop, bakery, … the most luxurious area in Saigon today. Especially when you come here on Tet holiday, you will admire the colorful flower street with the theme changing each year. Thousands of flower pots with skillful hands of artists are made up of miniatures, models, mascots, … stretching on the 720m stretch of road, attracting millions of visitors.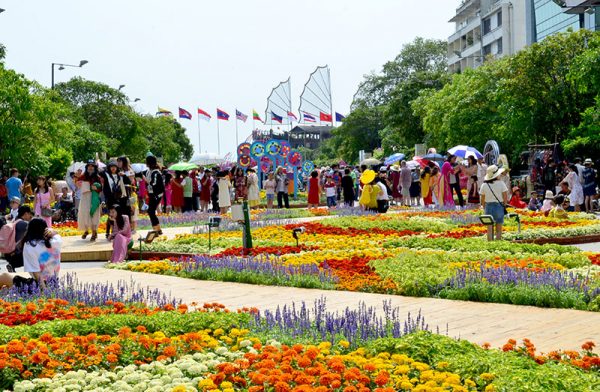 The fast-food paradise here is also must-see place. From milk tea, rice paper rolls are super hot in Saigon to unique candies, ice cream sticks and cool smoothies are all easily found on Nguyen Hue walking street.
About 2.5 km from Nguyen Hue walking street (about 9 minutes by car) is Bui Vien "West Street", a famous entertainment place for all tourists and people in Saigon. Visit here you will enjoy a lot of interesting performances. Food is also very attractive such as Ba Sau grilled village, seafood, smoothies, coffee rackets. Especially, Bui Vien beer is very popular with  Saigon youth. What could be better than sipping beer and chatting with your friends?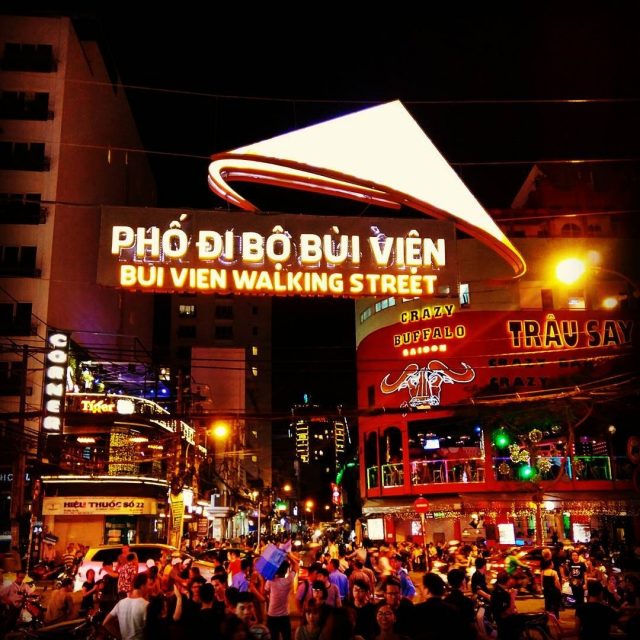 After the discovery, you can find many hotels and hostels in Bui Vien with reasonable prices and a wide range of amenities.
3. Independence Palace
Address: 135 Nam Ky Khoi Nghia, Ben Thanh Ward, District 1, Ho Chi Minh
Arriving in Saigon, tourists cannot miss Independence Palace. This is a venue associated with important historical events in Vietnam. Here you will visit the rooms designed in an architectural style combining modern and traditional, artifacts imprinted with history and valuable works of art.
Ticket selling hours, visit times and fares are as follows:
Ticket selling hours: 8:00 – 16:00
Tour time: 8:00 – 17:30
Tickets to visit the Palace
Adults: VND 40,000 / person
Student: 20,000 VND / person
Children: VND 10,000 / person
If you are traveling in a group of 20 or more, you will receive a 1/3 price reduction.
With a downtown location, you can take a motorbike, car, taxi, bus to Independence Palace. If you take the bus, you need to take routes such as 01, 02, 03, 04. When you need to park the car to visit the Palace, you park the car at Tao Dan park or on Huyen Tran Cong Chua on the side of the palace price VND 20,000.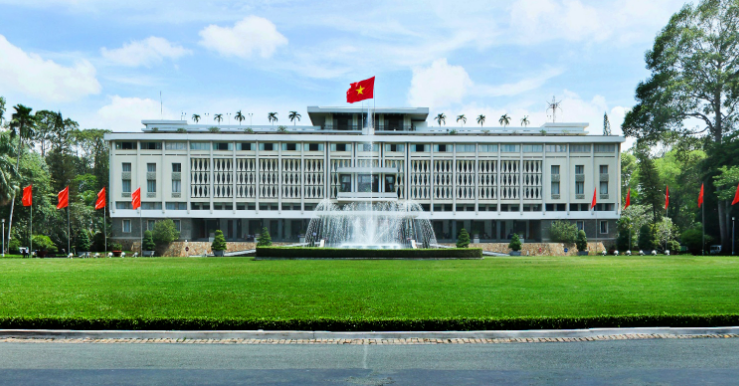 Opposite the Independence Palace is Notre Dame Cathedral with ancient architecture is also very attractive to visitors. This is the ideal place to take photos in Saigon. Tourists can easily catch couples taking wedding photos to save happy memories here.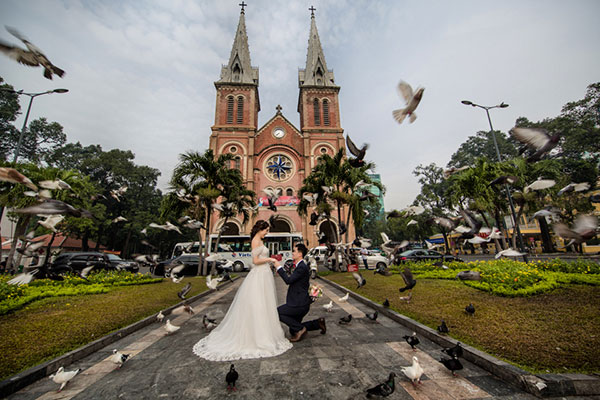 4. Suoi Tien cultural tourism area
Address: 120 Hanoi Highway, Tan Phu Ward, District 9, Ho Chi Minh City
This is a must-see place that attracts a large number of entertainment tourists in Ho Chi Minh City and other local tourists. All the architectural works in Suoi Tien were built with the desire to educate the youth and inspire visitors about the history of national culture. The resort meets the playing needs of all ages.
Operating hours: 7:00 – 17:00
Admission fee: adults VND 100,000, children (under 1m40) VND 50,000
When you buy tickets to the gate, you will be able to visit free of historical buildings, spiritual culture, parade shows, … There are also a variety of paid games with prices ranging from 20,000-60,000 VND / ticket for you to explore, such as:
Game spacecraft "great war of the stars": 40,000 VND / ticket
Lan Cung: 20,000 VND / child, 30,000 VND / adult
Co Loa Thanh's secret: 15,000 VND / child, 20,000 VND / adult.
Roller coaster: VND 60,000 / ticket (for adults only)
Mini roller coaster: 30,000 VND / ticket (both adults and children)
99 games complex (children's area): VND 40,000 / child, VND 20,000 / adult
Aerial bicycle: VND 10,000 / child, VND 15,000 / adult
Aquarium: VND 10,000 / child, VND 15,000 / adult
Showroom of strange artifacts: VND 10,000 / ticket
Tien dong beach – pearl girl: 55,000 VND / child, 80,000 VND / adult.
In addition, visitors can also buy a combo of 15 games with a ticket price of 518,000 VND / adult and 333,000 VND / child.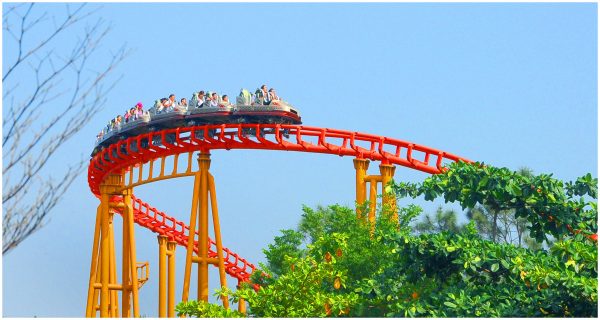 5. Landmark 81
Address: 720A Đien Bien Phu, Ward 22, Binh Thanh, Ho Chi Minh City
As the tallest building in Vietnam, Landmark 81 has enough shopping, dining and entertainment services for you to experience. Especially, Landmark 81 Skyview service at the top 3 floors (from floor 79 to 81) with the price of 500,000 VND for adults and 250,000 VND for children is extremely attractive when first coming here. This system helps visitors see the whole city, particularly the 81st floor is equipped with a telescope to capture the priceless moments in Saigon.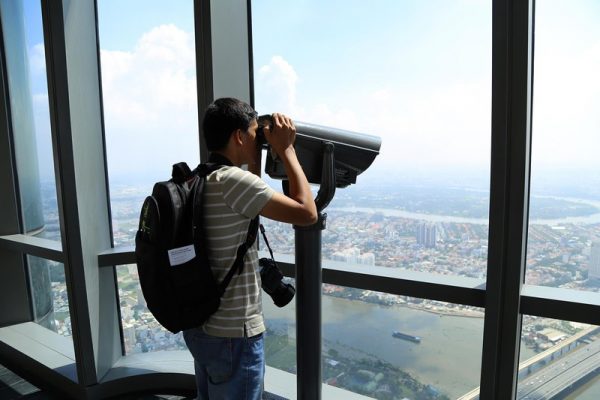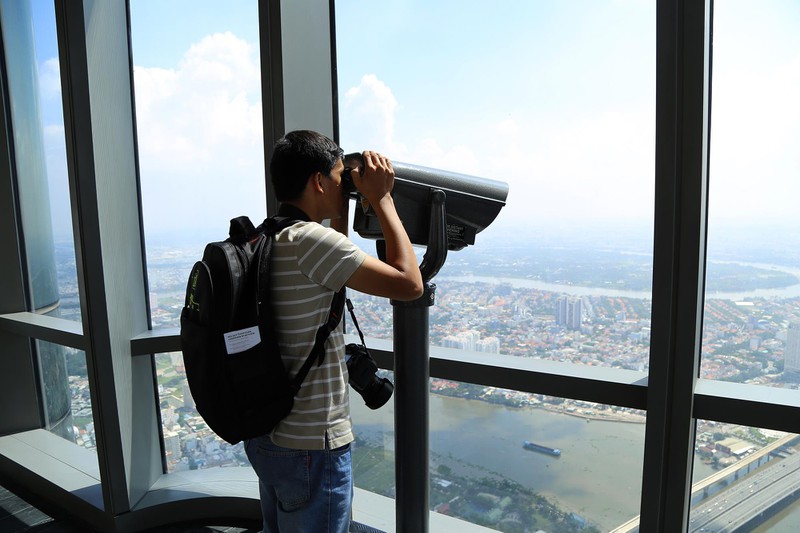 Don't miss the opportunity to visit these 5 must-see places in Saigon with SASCO Travel's best airport shuttle service here or by phone (028) 3547 0295. With over 25 years of experience, surely SASCO Travel will satisfy you.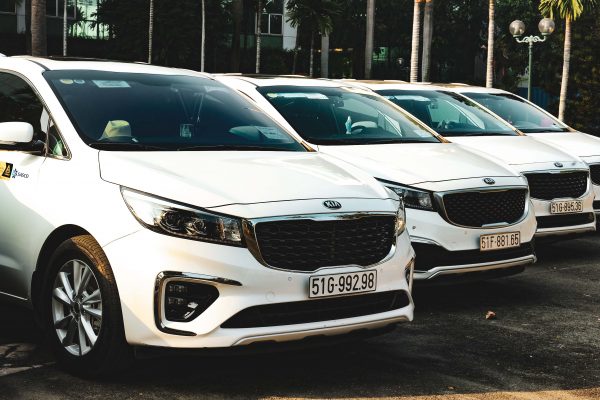 Have a great trip to Saigon!
Summary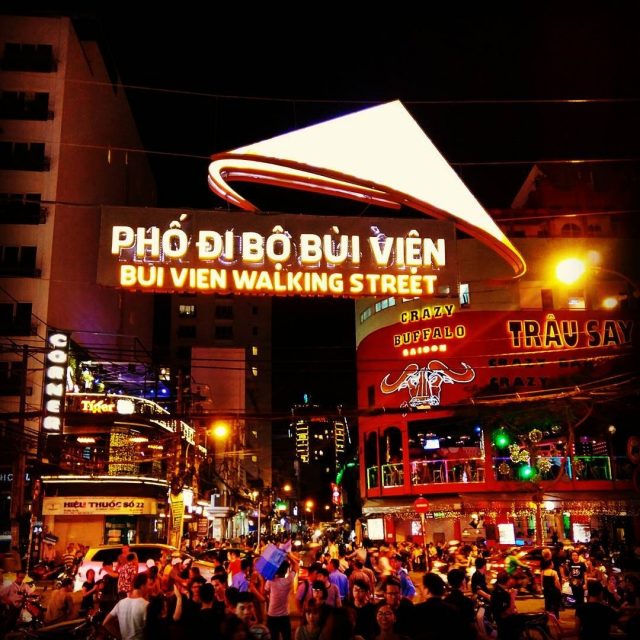 Article Name
5 must-see places in Saigon
Description
There are 5 must-see places in Saigon: 1. Ben Thanh Market 2. Nguyen Hue walking street 3. Independence Palace 4. Suoi Tien cultural tourism area 5. Landmark 81
Author
Publisher Name
Publisher Logo