BUDGET TO TRAVEL TO VIETNAM 2020, HOW MUCH MONEY WILL YOU NEED?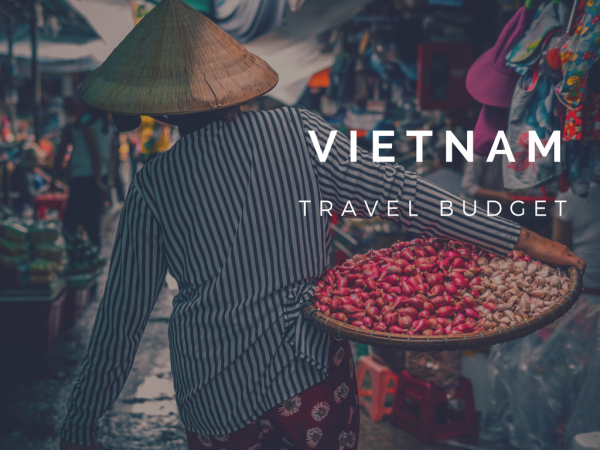 BUDGET TO TRAVEL TO VIETNAM 2020
If you are planning a vacation or a trip to Vietnam , you are probably wondering what budget you will need for your stay. Vietnam, like other neighboring countries, remains an economical and affordable destination for all types of travelers. Although the budget for a trip is very subjective, it will depend above all on your personal desires, needs and expectations (food, mode of transport, outings, accommodation, etc.)
To help you plan your stay in the best possible way and give you a rough idea of ​​the budget necessary for your trip, discover our information and advice on the budget for traveling to Vietnam in 2020.
WHAT BUDGET TO TRAVEL AND EXPLORE VIETNAM
As we said before, Vietnam remains very cheap. Your budget for traveling to Vietnam will vary depending on the following:

HOUSING BUDGET IN VIETNAM



Expenses related to accommodation generally take a large part of a travel budget. As Vietnam remains a very affordable destination, you can find accommodation for young people in dormitories from € 5 per night for backpackers. From 10/15 € for a private room for 2 people. We will soon write a guide to accommodation in Vietnam to help you find the best hotels according to your budget.
TRANSPORT BUDGET IN VIETNAM
The most economical way to travel to Vietnam will be to favor land transport and especially the train. If you have little time, we advise you to consider sleeper trains of more than satisfactory comfort. You save time on your stay by traveling at night and the cost of a few nights in a hotel. You can easily book your trips on the SASCO Travel site, very practical in Vietnam. Do not hesitate to consult our article on train travel in Vietnam.
MEAL BUDGET IN VIETNAM
Food and gastronomy can also be very cheap in Vietnam. Whether you are a fan of street stalls or typical small restaurants, you will find your happiness every time. To give you an idea of ​​the expenses linked to food, here are some examples: between 10,000 and 50,000 dong you can pay for a meal in a small restaurant (less than 2 €). The beer is between 18,000 and 30,000 dong (- 1.5 €) and 6000 to 8000 dong for a bottle of water.
PRICE OF A VISA FOR VIETNAM
Only French nationals and nationals of four other nationalities (Italy, Great Britain, Germany and Spain) can be exempted from visas if the stay does not exceed 15 days. Otherwise you will have to take the price of your visa into account in your travel budget. More details in this article on the online visa for Vietnam .
PRICES OF EXCURSIONS AND VISITS
In Vietnam, you will have the possibility of making all kinds of excursions: beautiful hikes in the north, historic visits to the biggest cities, unforgettable landscapes, especially if you plan to go through the famous Halong Bay , or visit charming
EXTRA EXPENSES: PURCHASES AND SOUVENIRS
You will not ruin yourself by bringing back some souvenirs or gifts from Vietnam. Clothing and crafts are generally very inexpensive. Vietnam is not particularly famous for shopping for electronic products, which are generally of low quality. For all your purchases, do not forget that a negotiation is possible as long as you remain reasonable. Particularly in the most remote areas.
TIPS
For information, the price of accommodation and certain transport varies depending on whether you are traveling in high or low season.

Traveling overnight will save you time and a hotel night.

Do not refrain from eating in the small street stalls, always cheaper than a restaurant.




If your budget is tight, avoid going out too much at night. Even if the drinks are cheap, it is often alcohol that puts the lowest budgets in the red.

We remind you: be reasonable when negotiating in the most remote parts of the country. Obviously you can be a little more aggressive in tourist areas.

If you have other tips, please share them in the comments below, or share them on 

our Facebook page
Summary
Article Name
BUDGET TO TRAVEL TO VIETNAM 2020
Description
If you are planning a vacation or a trip to Vietnam , you are probably wondering what budget you will need for your stay. Check this useful artices.
Author
Publisher Name
Publisher Logo