Combo Taxi to District 1 and Mobifone 4G SIM card for travelers
Specially designed combo for international travelers including taxi from Tan Son Nhat airport to District 1 and 4G Mobifone sim card
Unlimited capacity with 06 Gb high speed
No worries of expiring with 30 days of use
Free 30-minute international calls to more than 30 countries
Get a SIM card at Tan Son Nhat International Airport
Compatible with all mobile devices
CAR INFO:
Taxi from Tan Son Nhat Airport to District 1 (Ho Chi Minh City)
SIM INFO
Usage time

30 days

Data limit

Unlimited with 6 Gb high speed data

Call and SMS

60 minutes of free domestic calls

100 free domestic messages

30 minutes for free International calls (30 countries apply)
Sản phẩm:
475,000
x

1

=
475,000
ORDER CONFIRMATION:
You will receive a confirmation email immediately after booking.
In case you do not receive an email from us, please check your Spam folder or notify us via email or an instant message via Facebook messenger.
DELIVERY LOCATION
Location
Time to pick up
SASCO Travel Shop - Tan Son Nhat Airport

Time:
6:00 am – 3:00 am (next day), daily
Arrival Hall - International Terminal, Tan Son Nhat Airport (2 shops)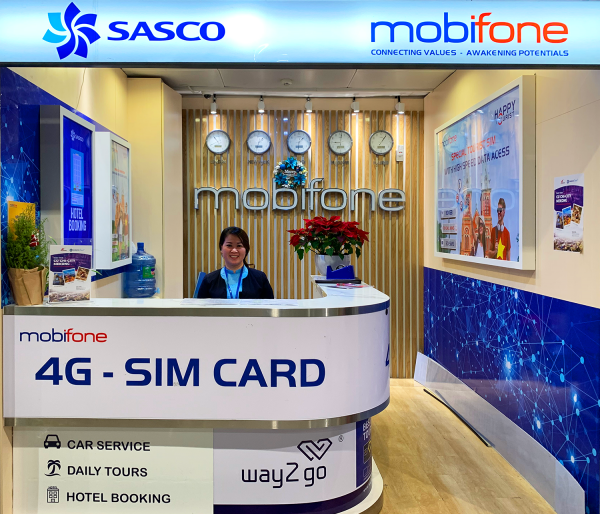 International Terminal Map (click to view full size image)
ACTIVATION PROCESS:
Our staff will assist you to activate the SIM on your mobile device
TERMS AND CONDITIONS
No refund, cancellation or change after purchasing and receiving the SIM
ADDITIONAL INFORMATION
How can I make international and destination calls?
– To call to the destinations available in our package, you dial 1313 + 00 + Postal code + Area code + Telephone number.
– To call to destinations that are not in our package, you must RECHARGE to have credits in your account to make phone calls. Dial 1313 + 00 + Code postal + Area code + Telephone number.
Countries have requested international calls in our plan:
– Call to Mobiles & Fixed lines: USA, Canada, China, Hongkong, South Korea, Singapore, Thailand, Japan, Malaysia, Laos, Cambodia, India.
– Call to landlines: Australia, Belgium, Brazil, Denmark, France, Germany, Hungary, Ireland, New Zealand, Russia, Spain, Sweden, Switzerland, Taiwan, UK.
(Click to view full size images)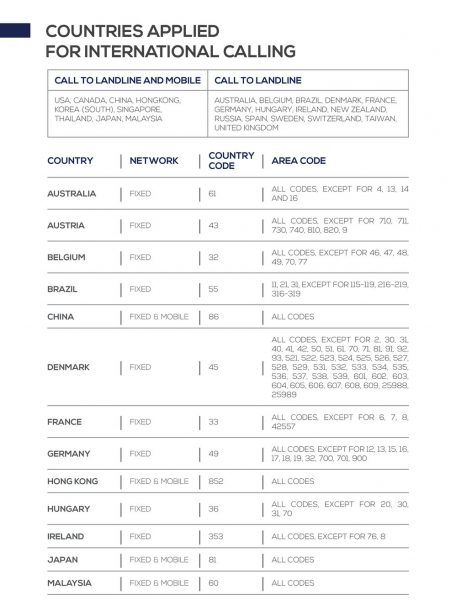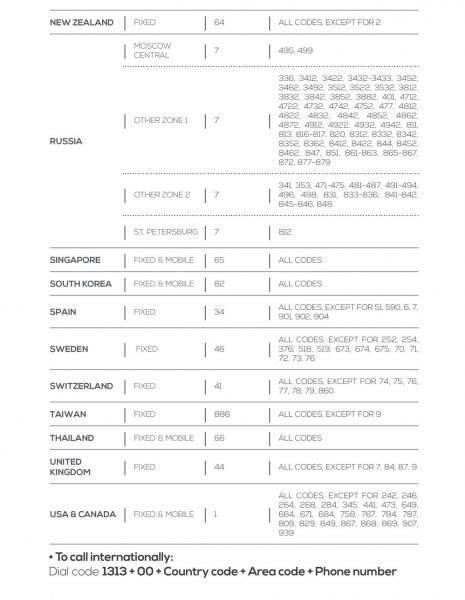 FAQ