DISCOVER THE FLAVORS OF VIETNAMESE CUISINE AND WHAT ARE THE TYPICAL DISHES OF ITS GASTRONOMY.
VIETNAMESE CUISINE – FLAVORS OF VIETNAM
One of the things you will discover while traveling through Vietnam is the richness and variety of its cuisine. Mainly influenced by Chinese cuisine, there is rice and noodles as the main ingredient with a spicy final touch in many dishes. But Vietnamese cuisine also has influences and flavors of French cuisine, through its colonial history. Vietnamese cuisine is mainly enjoyed in small local restaurants and on every street corner in one of the many stalls.
If you plan to travel to Vietnam and want to start discovering its gastronomy, we offer the following list of typical Vietnamese dishes. So you will discover typical dishes, easy to find and taste in most restaurants in the country.
VIETNAMESE CUISINE – THE CLASSICS
Here is a selection of the great classics of Vietnamese cuisine:
PHO SOUP (NOODLE SOUP)
Without a doubt the national dish and the ideal daily option for eating anywhere and at any time. Pho is a typical noodle soup made from meat (Pho Bo) or fish (Pho Ga). There are also vegetarian options (tofu).
GOI CUON (SPRING ROLLS)
Goi Cuon is the traditional Vietnamese spring roll made from rice leaves. You will taste it cold, with shrimps and vegetables, as well as with different sauces. Its fried version is Cha Gio, with minced meat as the main base.
CAO LAU (NOODLE SOUP)
CAO LAU is the typical noodle soup of the Hoi An region. It is a noodle soup with pork seasoned with different herbs and lime.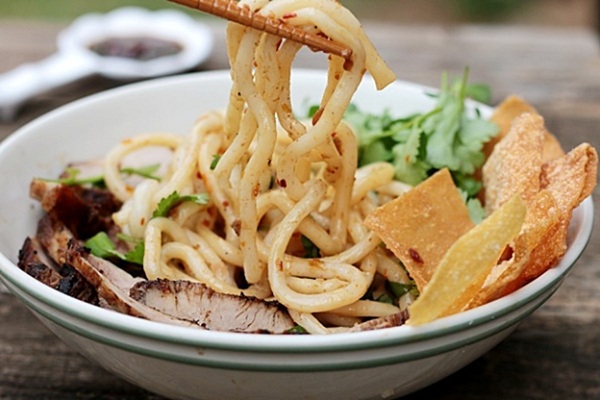 BUN CHA (NOODLES WITH MEAT)
Bun Cha is the typical dish of the Hanoi region. The base of the dish is a soup which is served separately with rice noodles, Goi Cuon, grilled meatballs and rice.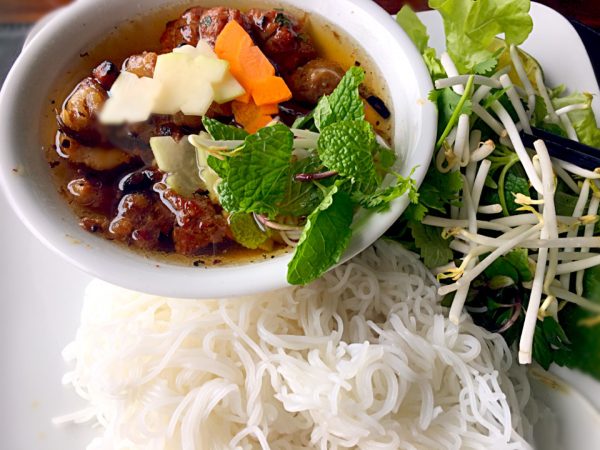 HOT POT (POT OF RICE NOODLES)
The Hot Pot in its Vietnamese version is one of the dishes typical of the high regions of Vietnam. It is a pot in which we prepare a noodle soup with different types of vegetables and meat. The difference with other types of soup is that you make your own soup in the pot that is served to you.
BANH MI (SANDWICHES)
Without a doubt the best example of French influence in Vietnamese cuisine. Banh Mi are the famous Vietnamese sandwiches made from wheat bread (baguette) and stuffed with meat, pickles and fresh vegetables.
BANH XEO (VIETNAMESE CREPES)
Banh Xeo are the famous Vietnamese pancakes made from rice flour and filled with shrimp and vegetables.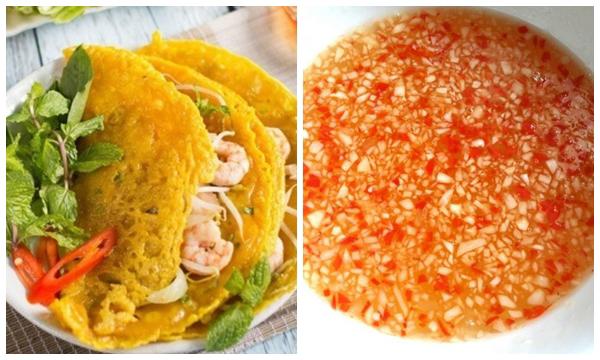 WON TON
Another typical dish from the Hanoi region is Won Ton. Originating in China, these are small ravioli stuffed with meat and accompanied by a tomato sauce.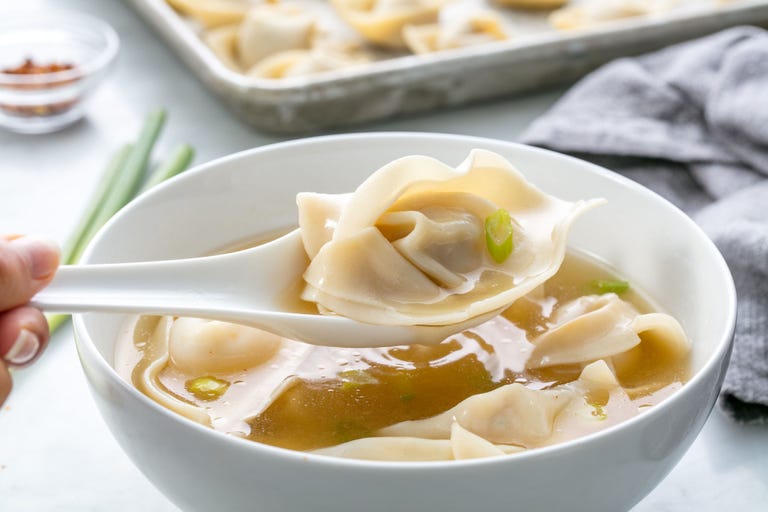 OTHER TYPICAL MEALS OF VIETNAMESE CUISINE
Vietnam is also famous for being one of the few places in the world where you can eat dog meat. This meat, or Thit Cho, is generally eaten on the grill. It is also common to taste other dishes such as cat, water rat, live worms, snakes or turtles.
It is good to specify that the authorities of Hanoi ordered the population not to consume any more dog and cat meat. Rabies is still causing damage and the authorities are also keen to preserve their reputation as a "civilized and modern" city with foreigners.
As you can see, the typical dishes of Vietnamese cuisine are varied and tasty. The best thing to do to know the gastronomy of the country, is to go to one of the many street restaurants, or to go to a market. You will be able to taste many dishes and specialties, prepared before your eyes. Guaranteed freshness.
TIPS
Remember that food is a reflection of the customs of a country. Do not judge Vietnamese culture because they eat dogs or cats. Understand that the dog is not considered as a pet, but as a simple food, as we can do with pork, chicken or rabbit.

If you are a food lover, take advantage of your trip across the country to take a Vietnamese cooking class and learn the secrets of its cuisine.

If you are a vegetarian or vegan, you will have no problem finding options to suit your taste.
Summary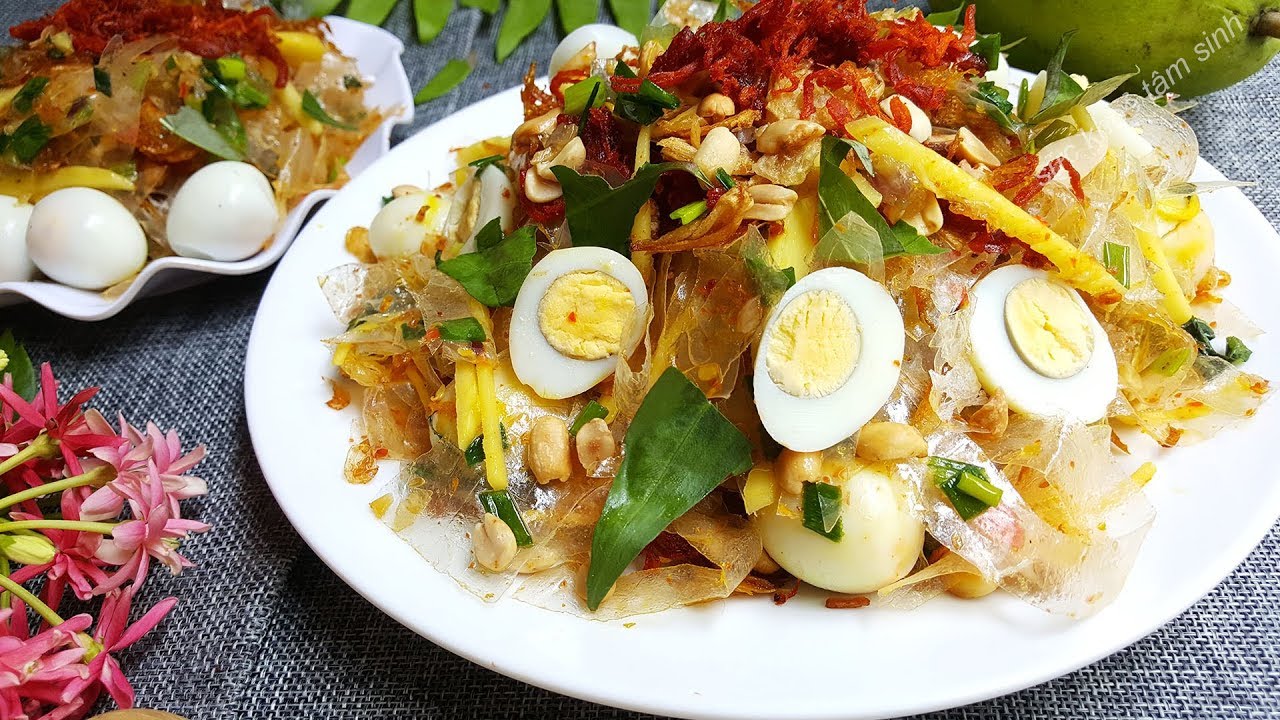 Article Name
VIETNAMESE CUISINE - VIETNAMESE CULINARY SPECIALTIES
Description
DISCOVER THE FLAVORS OF VIETNAMESE CUISINE AND WHAT ARE THE TYPICAL DISHES OF ITS GASTRONOMY.
Author
Publisher Name
Publisher Logo