FIND OUT ALL ABOUT THE CLIMATE AND WEATHER IN VIETNAM TO PLAN YOUR TRIP.

CLIMATE AND WEATHER IN VIETNAM
Do you need information about the climate and weather in Vietnam? Do you want to know what is the best climatic period to discover and visit Vietnam? We tell you everything on the article below.
WHAT WILL THE WEATHER BE LIKE DURING YOUR STAY IN VIETNAM
Vietnam is a tropical country therefore with well marked dry and wet seasons. For simplicity :
the worst months to visit Vietnam are June, July, August and September, with heavy rain. It's rainy and typhoon season!

The months of May, October, November and December remain rainy but it's better. Finally everything will depend on whether you are in the north or the south of the country.

And the ideal time (climatic level) to visit Vietnam will be in January, February, March and April. It is also the hottest time, especially in the south of the country.

In northern Vietnam (mountainous area towards Sapa), it can be cold and even snow in November and December.
CLIMATE AND WEATHER IN VIETNAM, CITY BY CITY
As Vietnam is a vast country, we will give you some additional explanations on the weather and climate of the biggest tourist destinations. We will tell you the best time to visit each region and how to find out in real time to best organize your itinerary .
The site used to give you the weather in real time is very practical for anticipating future conditions. If you are already there but not on your future destination, do not hesitate to take a tour 😉
 TIPS
If you are traveling during the rainy season, don't worry too much, these rains are sporadic and tend to be in the late afternoon.

As a reminder, the rainy season coincides with the low season and the dry season coincides with the high season.

If you are going to the north of the country, in the Sapa region, avoid poorly organized wilderness camping because it can be very cold.

In the dry season, temperatures can be high during the day.

Avoid exposure to the sun and stay well hydrated.

From November to January, the risk of a typhoon from the Philippines is high. In these cases, heavy rains are associated with large floods.

If you are traveling on these dates, it is very important to be aware of these times in order to avoid problems.
Summary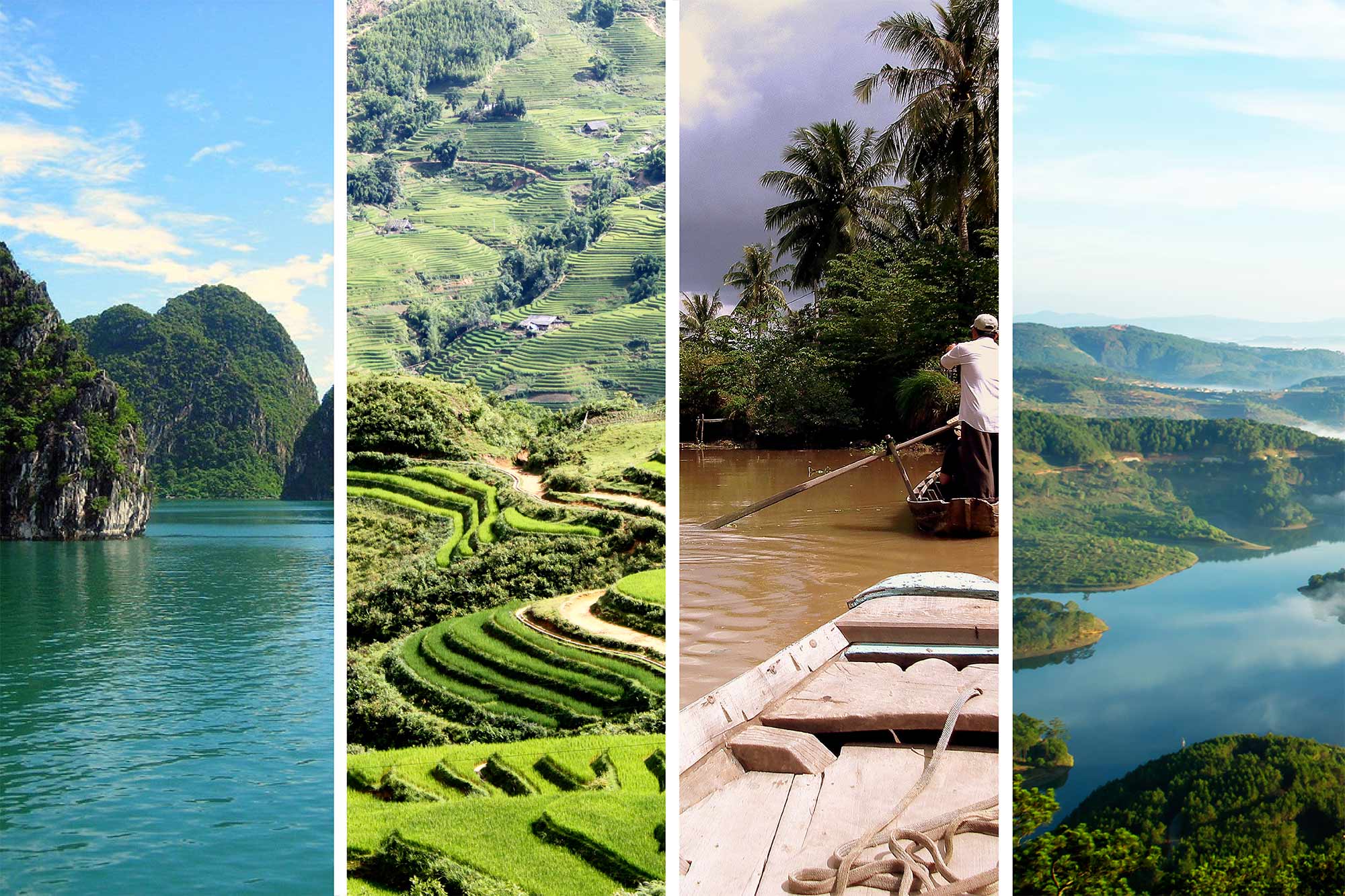 Article Name
CLIMATE AND WEATHER IN VIETNAM
Description
Do you need information about the climate and weather in Vietnam? Do you want to know what is the best climatic period to discover and visit Vietnam? We tell you everything on this article
Author
Publisher Name
Publisher Logo